What others are saying...

"I just went through the Sales Baseline Assessment and it was very enlightening. I would recommend this tool for any C-suite executive with sales and marketing responsibility.

This will be very helpful in identifying communication and perceptual alignment gaps with our senior team, enabling us to define, articulate and execute a fully aligned sales and marketing strategy to our team. Great stuff!"

Taulbee Jackson, CEO Raidious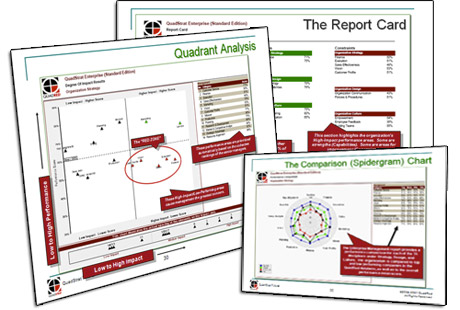 Applications for Unleashing the Power of People and Improving Organizational and Leadership Performance
Whether you are a F500 firm, a privately-held SMB, Government entity, a start-up, a Not-For-Profit organization or a Church or Ministry our tools will assist you in creating
a positive culture
where the people of your organization breakthrough hindrances and achieve critical results.

Our Baseline Products are on-line applications that allow you

time to "work on the business".

The results provide you explicit

guidance where to "work in the business"

by delivering the following results:

How to

Increase Revenue and Contributions

(in the case of a Not-For-Profit)


Decrease Staff Turnover

- which allows you to convert time spent in hiring and training replacements into constructive activities to move the organization forward faster
Ability to increase consensus and reduce compromise to

improve decision making

A road-map for assisting leaders to

grow in their roles and take on more responsibility



Utilizing our on-line software applications - in days, not weeks - you will have greater clarity in your organization to address the immediate opportunities to have significant impact in the organization. Everyone in your organization has an opinion and a perspective of what they see, our applications provide a positive and structured environment for eliciting the best opportunities for growth and developing your staff and members.
Learn how the Baseline Assessment works.
©2012-2020 The Baseline Company 312-869-9008

The Baseline Family


Click on any logo below for more information